Microspot 3D Toolbox is a free application that enables you to open, edit, print, and navigate - Quickdraw 3D(.3dmf), 3D Studio Max(.3ds), and Google SketchUp(.skp) files. You can import a combination of models from Google Sketchup and 3D Studio Max into the same scene.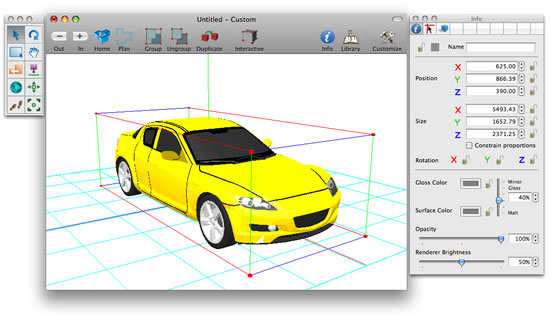 The great thing about 3D Toolbox is that it can be as simple or as complex as you require. If you just want to open, edit, print and navigate your 3D files then the free version is ideal, however if you require a more powerful 3D CAD product you can upgrade to the Standard version for just $15.00£9.00. €12.00 For more info on the Standard version simply select it from the navigation on the right hand side of this webpage.
*Important* - You must download the free version before you can upgrade it to the Standard version
Amongst other things the free version enables you to. . .