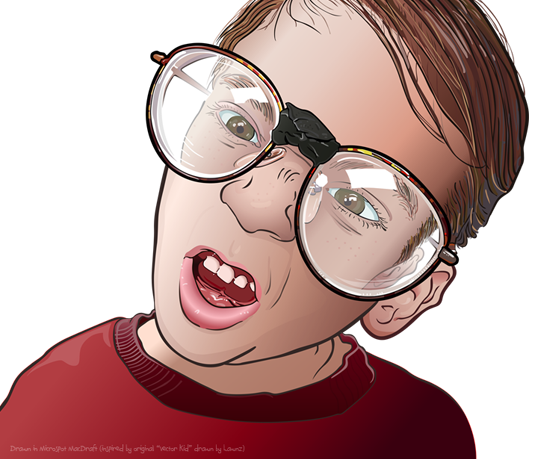 MacDraft Personal Edition, an easy-to-use graphic design solution to rival any other vector-based design tool on the market.
How to create floor plans quickly
MacDraft PE is based on our MacDraft Pro software and the differences between the two are as follows:

| | | |
| --- | --- | --- |
| Features | MacDraft Pro | MacDraft PE |
| Tool Palette | | |
| Linked dimensions | | |
| Accessory Palette | | |
| Dimension Palette | | |
| Custom Dimension Palette | | |
| Resize Palette | | |
| Layers | | Max 5 |
| Custom Fill Colors & Patterns | | |
| Import/Export Images | | |
| AutoCAD DWG/DXF Import & Export | | |
| Integrated Database | | |
| Report Function | | |
| Max drawing size 178.5 x 178.5 inches | | Max 17x17 in |
| Gradient Fills & Strokes | | |
| Drag & Draw Feedback | | |
| Custom Swatches | | |
| Star Tool | | |
| Single Key Shortcuts (main tools only) | | |
| Printed Manual | | |

The right tools for the job whatever it may be
The Tool palette offers a full complement of drawing tools including lines, rectangles, circles, arcs, polygons, curves, parallel line and freehand tools.
Parallel line and polygon tools make it easy to create exterior walls. Add interior walls with a mouse click using the parallel extrude tool. Some tools can be configured from the Tool Palette to provide several drawing options. For example, arcs can be drawn by their radius, any 3 points, or as an elliptical arc.
There are also special tools to create lines tangent, perpendicular, and parallel to edges. Alternatively, lines can automatically be drawn from the center of an object, as well as from the middle or end points of a line or edge of an object.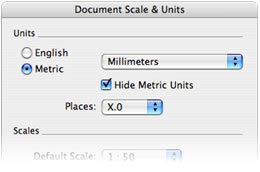 A fully scaled environment
MacDraft PE offers it's users maximum control over their drawing setup, you can select from English or Metric units and work at your desired scale.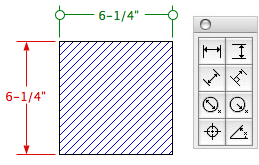 A dimension tool for every occasion
Whether you need horizontal, vertical, diagonal, angular, perpendicular, radial or diameter dimensions, MacDraft PE's dimension palette is always on hand to provide them.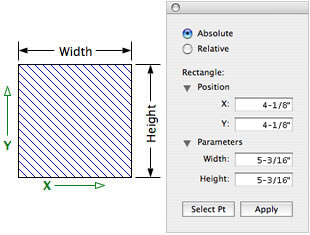 Pinpoint accurate object control
The Resize palette displays the size of an object, text, or picture. When you select an item, its unique measurement parameters are displayed. Using the keyboard, you can quickly and precisely edit any of the item's measurements to a new absolute value, or a new value relative to its current size; the item is resized instantly. The Resize palette can also be used to move objects or vertices to new absolute or relative positions.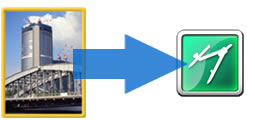 Image Imports and Exports
MacDraft PE allows you to import images in the form of PICT, TIFF, GIF, JPEG and BMP. You can also export drawings as PDF, BMP, JPEG, PSD, PICT, PNG and TIFF, or any other Quicktime supported format for that matter.



Full list of features
Click here to download a pdf datasheet containing the full list of MacDraft Personal Edition features.