Store Edit and Print Your Photographs.
Microspot Photo Tools is the iPhoto compatible solution that combines PhotoXtra, PhotoFix and PrintmiX, making a complete package for organising, storing, editing and printing your photos or other digital images.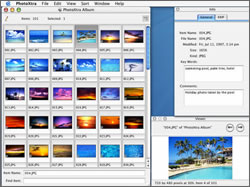 PhotoXtra
With PhotoXtra, you are able to store, organise and present digital files and data collected from digital cameras, scanners, websites, CD-ROMs and other sources. Files can then be shared as a slideshow. Unlike many similar applications, PhotoXtra is able to collect and store sound providing background music, narration or other sounds to enhance your presentation.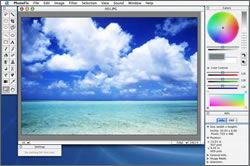 PhotoFix
PhotoFix is an easy-to-use editing program that has tools and palettes that allow retouching, masking, cloning, airbrushing and more to enhance images and produce artwork with professional results. With it's compatibility to iPhoto™, simply double-click the image to open in PhotoFix for editing and retouching.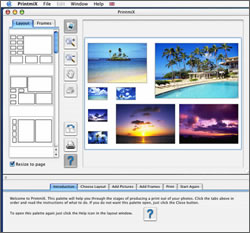 PrintmiX
PrintmiX allows you to select, arrange and print your images on a single sheet of paper. Images from iPhoto™ or other files can be dragged and dropped directly into portrait or landscape panes together on a single layout page. After placing the images into the various panes on the layout template, the selection can be printed on a single sheet of paper. Microspot PrintmiX saves time as well as money and can be used together with Apple iPhoto™ to provide a variety of new layouts that are quick and easy to create.