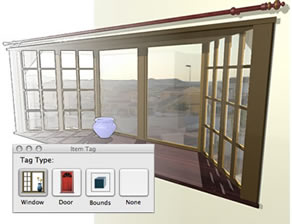 Support for new library object.
Interiors 4.0.2 supports bounds objects created in Interiors Pro, which means you can download open doors, open windows even bay windows that will fit into the wall and leave the correct section outside the width of the wall.
Our latest furniture librarys of the month have a large set of open windows/doors and some bay windows.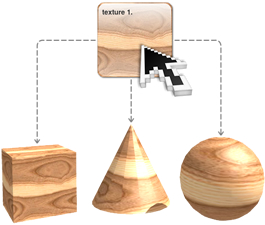 Improved texture handling slashes file size & application speed
Interiors 4.0.2 has improved handling of files where the same texture appears multiple times. Previously each instance of a texture was processed and saved separately. Now the program recognises instances of identical textures and keeps only one copy of each. This results in vastly smaller files and faster operation when room designs with multiple instances of the same texture are processed.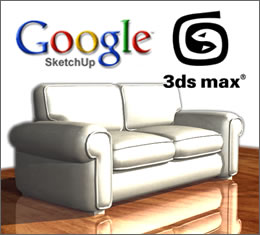 Version 4.0.1 brings you support for Google Sketchup files
While Interiors contains many furniture items and accessories, users will always find they need something different for that new design they are working on. That is why Interiors now has support for importing Google Sketchup files! This gives you access to the many thousands of FREE 3D models available in this format on the internet.
Intel or PowerPC the choice is yours
Interiors 4.0 is now a universal binary, so whether your Mac is running on either the Intel or PowerPC platform you can relax with the peace of mind that Interiors will be running natively. This means you can now make the most of the extraordinary performance provided by the new Apple Intel computers.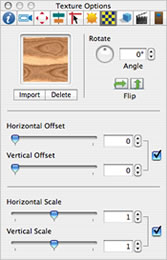 A facelift for the better
Our latest version of the Interiors package includes a complete interface re-design to streamline the speed at which you work. No longer do you need to have your screen covered in palettes, now you only need four. This means that screen real estate is now conserved for what really matters, the modeling window. With the introduction of our new inspector palette you have access to ten palettes in one place making cumbersome trips to the old palettes menu a thing of the past, and because we know that all our users are different we have introduced a customizable toolbar so you can have your most frequently used functions at your fingertips.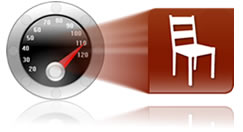 Multi-threaded and optimized: "What?" I here you say
Simply put it means Interiors performs faster. It's not only the interface that we have optimized, the latest version has been fine tuned under the hood to give you the fastest Interiors yet. The Microspot renderer is now multi-processor aware so if you have more than one or a dual-core processor the renderer will take advantage and use them all, the result, rendering times are slashed.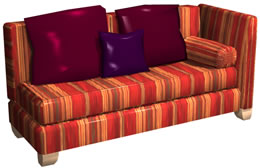 Look what the furniture store delivered
Interiors 4 includes the addition of over 400 new furniture items and accessories as we continue our quest to produce as much furniture as we can to suit the needs of as many of our users as possible. Many of the new items provided were requested via our online 3D user area exclusive to Interiors customers.