Home Design Software Mac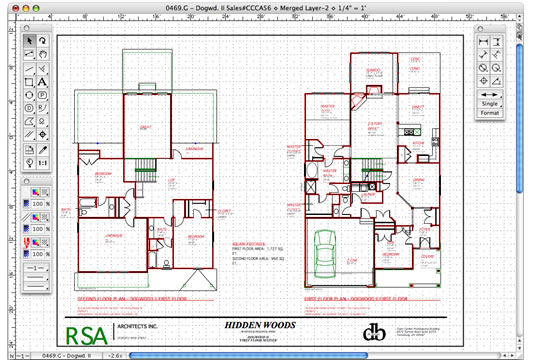 Microspot delivers home design software for Mac with our acclaimed programs MacDraft Professional and MacDraft Personal Edition. Microspot has developed MacDraft Professional and MacDraft Personal Edition. PCDraft and PCDraft Personal Edition are also available for the Windows platform.

Architectural Design Software
Microspot MacDraft offers the power of CAD software at a cost-effective price. Users of all levels, including beginners, can now create home and engineering designs, technical illustrations and more with ease.
Its multilayered, scaled drawing environment supports both feet/inches and metric dimensions. With Microspot's home design software Mac program, professionals and beginners can produce simple sketches or complex drawings. Microspot MacDraft is excellent for mechanical, architectural and engineering design, as well as for technical illustration.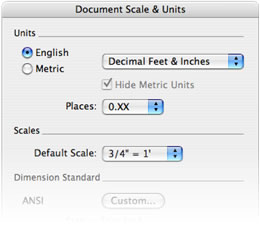 Tools and Palettes
The Tool Palette offers a full complement of drawing tools including lines, rectangles, circles, arcs, polygons, curves, parallel line and freehand tools. Parallel line and polygon tools make it easy to create exterior walls. Add interior walls with a mouse click using the parallel extrude tool. Some tools can be configured from the Tool Palette to provide several drawing options. There are also special tools to create lines tangent, perpendicular, and parallel to edges. Alternatively, lines can automatically drawn from the center of an object, as well as from the middle or end points of a line or edge of an object.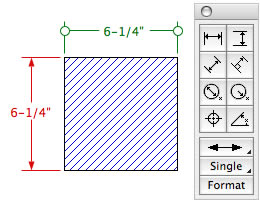 MacDraft Features
Other important features of our home design software for Mac users include a symbol library, line weights, customizable line styles, multiple end marks, full color support, slide show functions, nudge features, customizable function keys, and an online manual. Integrated data base features are included such as user definable field names, the assignment of date to objects, find/replace features and more.

For more in-depth details about our home design software for Mac, check out our Products page.