CAD Design Software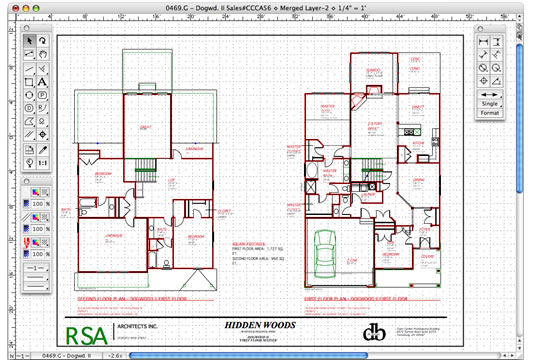 Microspot delivers CAD design software for Mac with MacDraft Professional for home and engineering designs, technical illustrations and more. Microspot also offers MacDraft Personal Edition, while PCDraft and PCDraft Personal Edition are available for the Windows platform.

The Power of CAD Drafting Software
Microspot MacDraft Professional offers the power of CAD design software at a fraction of the cost of most other professional applications. Users of all levels, including beginners, can now create home and engineering designs, technical illustrations and more with ease. MacDraft offers a full complement of drawing tools as well as both ANSI and international standard dimensioning capabilities.
Its multilayered, scaled drawing environment supports both feet/inches and metric dimensions. Perfect for producing simple sketches or complex drawings, Microspot MacDraft is excellent for mechanical, architectural and engineering design, as well as for technical illustration. MacDraft delivers a full complement of drawing tools, dimensioning, a symbol library, full color support, slide show functions, and more.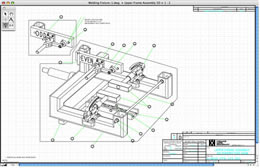 Microspot DWG Viewer
Microspot DWG Viewer is a product based on Microspot MacDraft Professional which enables AutoCAD files produced on a PC to be opened and viewed on Apple Macintosh Computers. Navigate, mark-up and annotate. The Tool palette offers a full complement of tools. Users can easily navigate through their DWG and DXF files via the zoom and hand tools, red mark-up can be added using the ellipse tool and annotation with yellow background can be inserted using the text tool.
For more in-depth details about our CAD design software, check out MacDraft Pro or MacDraft PE, the personal edition.
For the Windows platform, have a look at PC Draft and PCDraft PE.
For more information about the Microspot DWG Viewer, have a look here.