Interior Home Design Software
Microspot Interiors Professional was developed for both the first time home user and the Interior design professional. Quickly and easily visualize home and architectural design with interior home design software in 3D from Microspot.
Interior Home Designs
Microspot Interiors Professional is one of the few programs of its type that appeals to both the seasoned professional and the home user. Interior designers are increasingly turning to the intuitive 3D design and its use as a presentation tool as a cost-effective way to create accurate visualizations of rooms before they are actually renovated, furnished or decorated. Renovation enthusiasts and home owners use Interiors because it provides exceptional 3D designs without the necessity of learning an elaborately difficult 3D program. Interior home design software has never been this easy to use! Check out our gallery for some examples.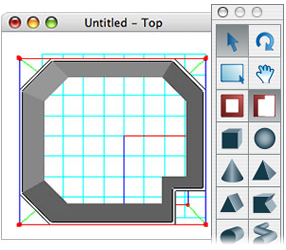 Harness the power
Our advanced drawing tools do the work. Enter the room dimensions and design the shape of your room, add doors, windows, unique features in the walls, paint, texture, and more. Furniture and other shapes are added with ease by dragging the objects from the library into the room. Lighting tools and shading controls provide ambience. Scales and ceiling heights are simple to control and provide infinite possibilities in your quest for the perfect interior home design software.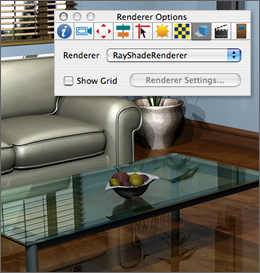 Look what the furniture store delivered
Interiors Professional includes a powerful modeler for the creation of 3D furniture and accessories. Interiors also includes a library with thousands of items which can be dragged and dropped into your design. The library expands monthly and can be downloaded free for all registered users.
Look for more in-depth details about creating home designs with Microspot products on our products page.
Look for more in-depth details about our interior home design software for Mac on our Interiors Professional product page.
We also offer Interiors, which offers many of the same features as the professional version.