CAD Design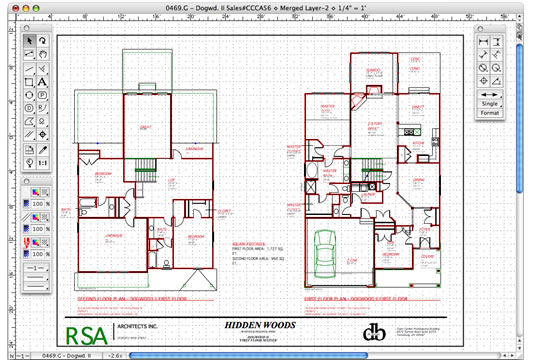 Microspot MacDraft and Microspot Interiors provide CAD design software for Mac and PC users. At a much lower cost than most other drafting programs, MacDraft Professional and MacDraft Personal Edition bring the power of CAD drafting software to the professional and the beginner. Interiors is a Mac application developed specifically for interior design, whether it's the professional interior designer or the home user. Microspot also offers PCDraft Pro and PCDraft Personal Edition for the Windows platform.

CAD Design Software
Users of all levels, including beginners, can now create home and engineering designs, technical illustrations and more with MacDraft Professional. MacDraft offers a full complement of drawing tools.
Perfect for producing simple sketches or complex drawings, Microspot MacDraft is an excellent option for CAD design, and it provides an easy way to create mechanical, architectural and engineering design, as well as technical illustrations. MacDraft also has an AutoCAD DWG viewer for Mac and tools such as dimensioning, a symbol library, full color support, slide show functions, customizable function keys, and an online manual. Integrated data base features are available such as user definable field names, the assignment of date to objects, find/replace features, and more.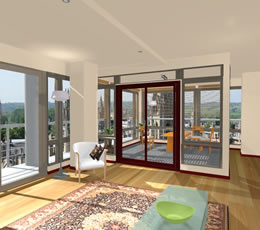 Microspot Interiors Professional - Home Interior Design for Mac
Microspot Interiors is the easiest way for both the first time home user and the Interior design pro to quickly and easily visualize new Interior designs in 3D. Whether you just want to see what your kitchen will look like with a fresh coat of paint or completely re-design an entire room, Interiors provides the tools and resources to turn your ideas into an interactive 3D design. Have a look at what Interiors can offer you here.
For more in-depth details about our CAD design software for Mac, check out MacDraft Pro. or have a look at our personal edition MacDraft PE.
Microspot also offers the Windows versions PCDraft and PCDraft PE.