Interior Design Software
Microspot Interiors is our award-winning interior design software for Mac. Interiors was developed to provide the easiest way for both the first time home user and the Interior design professionals to quickly and easily visualize new home Interior designs in 3D.
Interior Design Software for Mac
Microspot Interiors Professional is one of the few programs of its type that appeals to both the seasoned professional and the home user. If you are looking for interior design software for Mac, Interiors Professional will provide you with all the power you need for a fraction of the cost of other professional software. Interiors allows users to show either restraint or to completely indulge themselves. The power of Interiors provides users with fast and infinite design possibilities, whether you are a design professional or someone who has never before worked with a 3D program. Check out our gallery for some examples.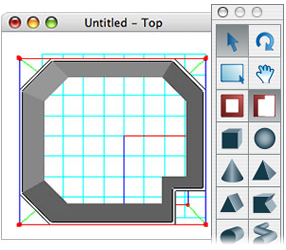 Powerful and yet easy
Our advanced drawing tools do the work. Design the shape of your room, add windows, paint, texture, or furniture by simply dragging the furniture you require and dropping it in the room. Spaces can be as large, complex, intimate or simple as the user dictates. In addition, different lighting tools, including sunlight, can be selected to provide ambience.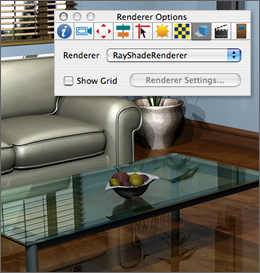 Look what the furniture store delivered
Interiors includes the addition of hundreds of new furniture items and accessories as we continue our quest to produce as much furniture as we can to suit the needs of as many of our users as possible. Many of the new items provided were requested via our online 3D user area exclusive to Interiors customers.
Look for more in-depth details about creating home designs with Microspot products on our products page.
Look for more in-depth details about our interior design software for Mac on our Interiors Professional product page.
We also offer Interiors, which offers many of the same features as the professional version.